Lil Baby spoke out Thursday after someone alleged that the $400,000 Patek Philippe Nautilus 40th Anniversary watch he once showed off on his Instagram Stories was a fake.
"See this why I need to be on the list," Lil Baby wrote, including the Patek Philippe account. "After market jewelers going to make me do some I shouldn't be doing."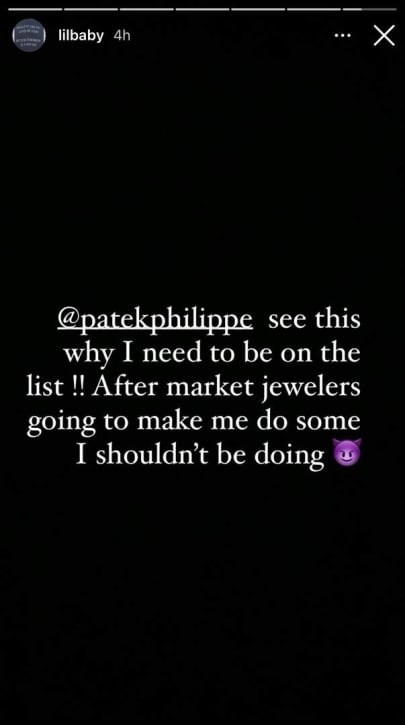 The "Bigger Picture" rapper seems to be taking the financial loss in stride, and appears to be using this unfortunate situation to get his way onto their list. No word yet on if it worked in his favor.
Below, you can see a side-by-side of a real Patek and the one bought by Lil Baby, with a breakdown of the subtle discrepancies between the two, which includes differences in font, as well as size and shape of the hands.
Source: Complex.com
Sign up for the 3Music Newsletter for breaking news, events, and unique stories.